OUR TEAM, OUR MISSION AND OUR VISION.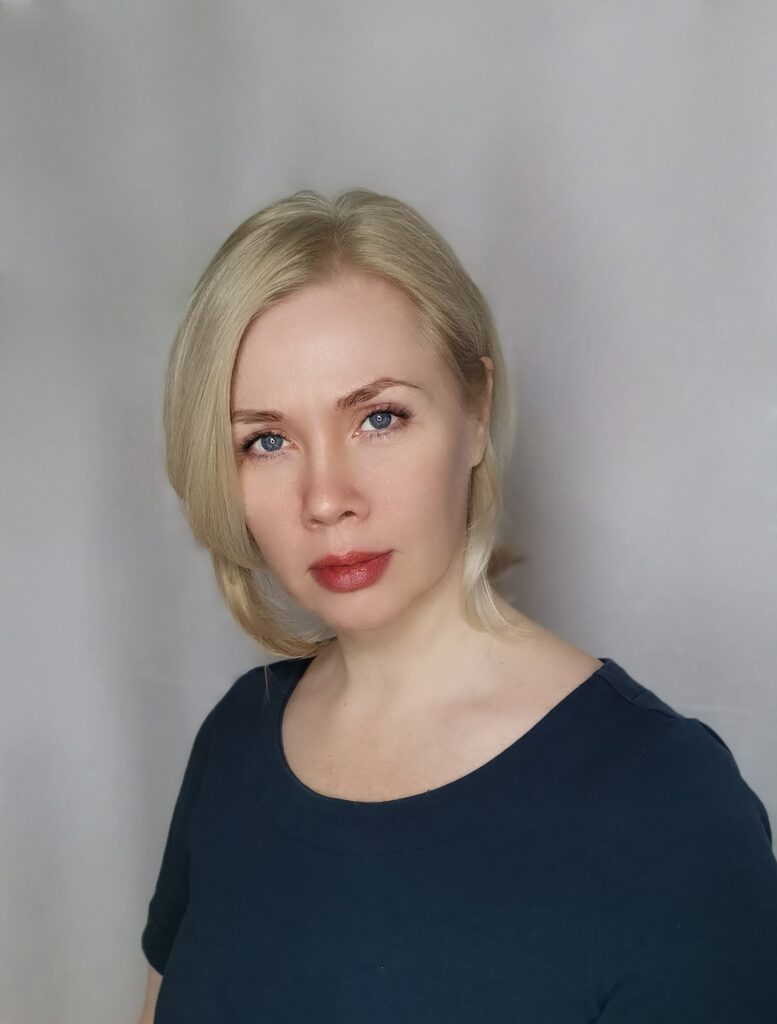 The founder of the LashOffice is the Lash Extension Expert and Head-Trainer:
Diana Grönroos
Through the years I have worked as: flight attendant, bartender, project manager event manager and spa therapist – which all lead me to finding my true passion in the world of beauty treatments and lash extensions.
Bachelor's Degree is in the field of management, but well-being and everything around it became my passion and lifestyle. 
I have  worked almost around the world and it taught me how to most effectively combine beauty and well-being. 
My main directions are:
– working  in beautysalon KauneusKonttori, Turku
– managing the webshop www.lashoffice.com
– training  in the field of Lumisenses Led Glue Systems for lash extensions and Asian Lash  Lift
Dianas beauty biography:
2009
– Swedish massage training
2010
– GlamLash classical eyelash extensions training
– Ltd Pai and private beauty studio Pai
– Steiner Academy, London, course of ELEMIS spa-therapy and aroma-spa
– working on a cruise ship in a Elemis Spa
2013
– GlamLash eyelash extension trainers training – classical lashes
Semi-permanent lash
– curling "ICurl", Iluinstituut
2014
– GlamLashes basic volume lashes
2017
– became international trainer (Estonia, Finland, Austria)
2018
– Kardashian Workshop, See Beauty
– Volume lashes Step Up Workshop, See Beauty
– SharpBrows Microblading
– PlanoPlas plasmapen, Kauneusakatemia
2019
– Access Consciousness
– All about Brows, Beauty CC Academy
– Diamond Beauty Headtrainer Classical lashes and Lash Lift
– Training day by Carmen Palmiste LashArtShop
– Ilu Sõnum competition, Volume lashes – 2nd place
– Lash Boss Championship, Lash Lift – 3rd place
– Representative of LashArt Shop Finland
– Representative of Kadi Lash Care in Finland
2020
– OTKLashes, online course "Perfect Line"
– Creator and head trainer of @LashOffice
– Creator of Soft Classics style and Soft classics online course
– Organiser of "Sponge Lash Art Online competition 2020"
– Online judge in "Diamond Cup the Next Generation 2020"
2021
– Judge in Diamond ProCompetition Prep training
– Organizer of "Sponge Lash Art Online competition 2021"
– Online judge @nbclassicgala
– Online judge @CombateLashes
– Online judge @NBSummergala
– Creator of the Course "Ergonomics for  Eyelash Technicians"
– Lami Super Booster Lash Lift and Lamination Specialist
– Lami Super Booster Eyebrow Lamination Specialist
– Lash Tribe – Retention Secrets Course
– Katja Vinog – Lash Lamination online course
2022
– Online judge @classic_charm_uk
– Official distributor of Lami Super Booster in Finland
– Online judge @fablash_springcompetition2022
– representative of LUMISENSES LED GLUE SYSTEM in Finland
2023
– speaker at Concept Lash Day 2023, Brazil
– Asian Lash Lift technique importer in Finland
The trainer of Lumisenses Led  Glue system is: 
Kaija Irval
How did I become an eyelash technician?
I have worked in several different positions: in family businesses, in a large spa, at the checkout of shops, on a cruise ship, in a few factories and in the social side of the city as a personal assistant.
I have trained as an interior designer-artisan and then attended an entrepreneurial school. Next to all of this, I have always been fascinated by my own business, especially in the beauty industry. I started 2009 as an intern at beauty field, through which I became an eyelash technician.
In 2017, I founded the beauty salon "Women's Beauty Loimaa" in Loimaa.
I have received the following two certificates from LashOffice trainings:
– LumiSenses Led Glue system
– LumiSenses Led System trainer
More information
Instagram: @wbloimaa
WhatsApp: 0449898202
Our Mission
The LashOffice was founded in order to teach lash technicians, how to do safe lash extensions and at the same time teach customers how to take care of lash extensions safely. 
Our goal is to train eyelash technicians while saving the environment and costs. By using reusable tools and sharing old-school tricks that have been recognized as safe throughout the ages. We strive to teach and offer safe work methods and  stay on top of the new developments in the field.
LashOffice is a training center and a webshop for lashtechinicians.
We teach: 
– classical lashes
– volume lashes
– lash styling
– led glue basics

– Asian lash & brow lift
We represent brands as:
We offer:
Tested products and tools for creating lash extensions and lash lift.
And definetly new products, what are coming to the market.  
We are: 
Brand independent trainers.  
Trainers, who introduces the work process through the knowledge of ingredients. 
Why?
There are a lot of quality products on the market. We teach the students to understand the ingredients, so that in time of need you can easily switch from one brand to another. 
What brands do we use? 
In our trainings we use different brands, to name a few: Elleebana, In Lei, Lami Super Booster, Lovely, Lash Dolls and our own LashOffice.